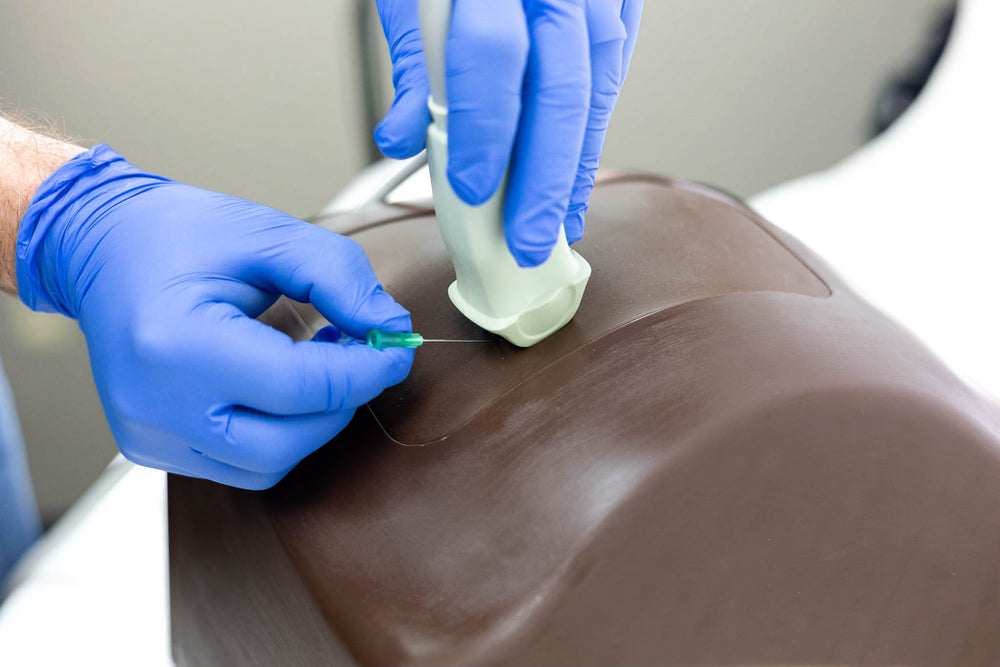 Simulab's Ultrasound Pericardiocentesis Trainer
Coming Soon! 
Simulab is looking forward to seeing the healthcare simulation community at IMSH 2023 in Orlando! We have some exciting new products in the works that we will be unveiling at IMSH, including the Ultrasound-Guided Pericardiocentesis Trainer. 
Simulab's new
Ultrasound-Guided Pericardiocentesis Trainer
is a highly realistic simulator that allows for the training of the procedure under ultrasound. Learners can practice needle and catheter insertion into the pericardial space and drain the pericardial fluid. This simulator is positioned in a 15 ° reverse Trendelenburg and provides all clinically relevant palpable and ultrasound anatomy. In addition, the trainer offers options for two differently-sized pericardial effusion inserts to allow for various training scenarios.
Made to provide a realistic learning experience as well as easy to use and maintain, the trainer will be available in three skin tones with durable replaceable tissues.
Come visit us at IMSH 2023 and demo this product in person!
---