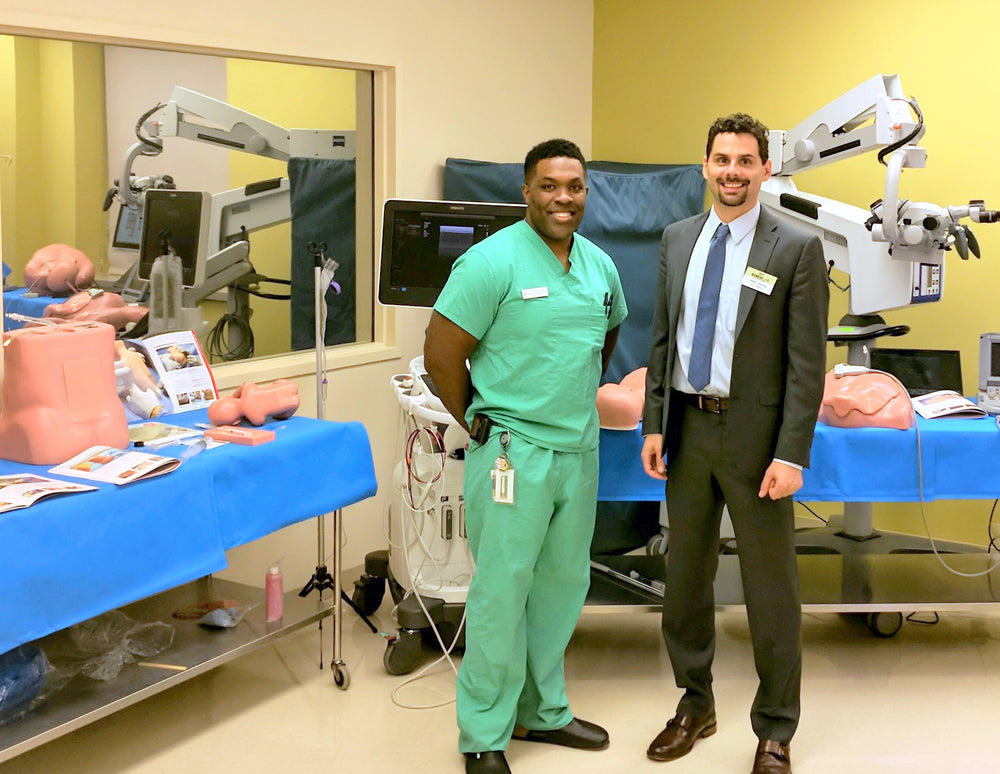 Hats off to Ochsner Simulation Center, Ocshner Clinic Foundation, New Orleans, LA
Congratulations and best wishes to Ochsner Simulation Center, in New Orleans, LA. On October 2nd, the center held a much anticipated ribbon cutting ceremony and open house, both of which Simulab was proud to attend. With the full support of Ochsner Senior Management, and under the guidance of Medical Director Michael Smith, MD, MBA, CPE, FACHE and Assistant Vice President of Undergraduate Medical Education Carl Tholen, Med, the new facility is notable for several reasons.
A thoughtful approach to continuum of care went into the Center's design, so that an actual patient experience can be simulated during each clinical stage —from admitting to triage, emergency medicine, operating room, and ICU/CCU. During every stage, task training and high fidelity simulation are thoughtfully incorporated to provide a fully immersive experience. Shelly Monks, MBA – System Vice President, Medical Education at Ochsner Health System pointed out in her address that a collaborative approach based on extensive clinical user input is the starting point to determine the areas of greatest educational opportunity, and is incorporated into the facility design.
The center has even established one of the few available neurosurgical simulation suites in the country. During his opening remarks William McDade, M.D. – Executive Vice President and Chief Academic Officer at Ochsner Health System noted that Ochsner will utilize the center to help improve clinical practice, patient safety, and outcomes throughout the region – making the Ochsner Simulation Center a resource for clinicians throughout the Southeast.
Congratulations again to the Ochsner Simulation Center on their visionary and brilliantly executed Simulation Center.
---